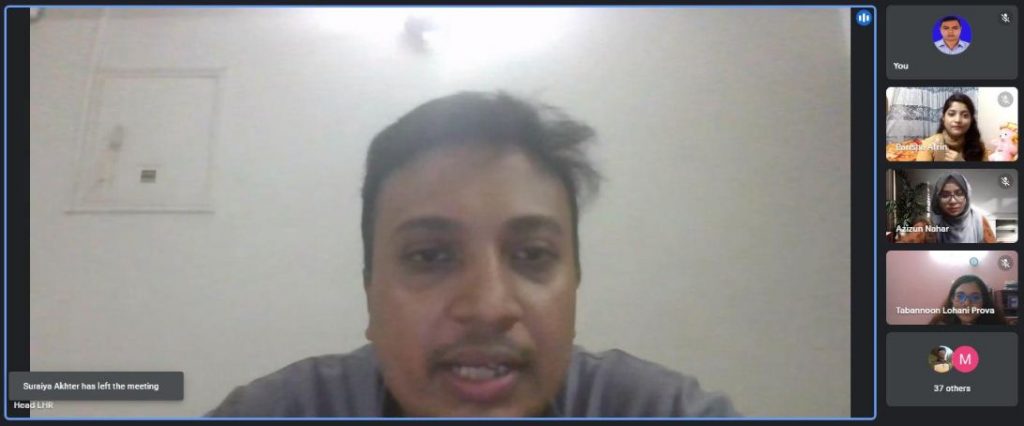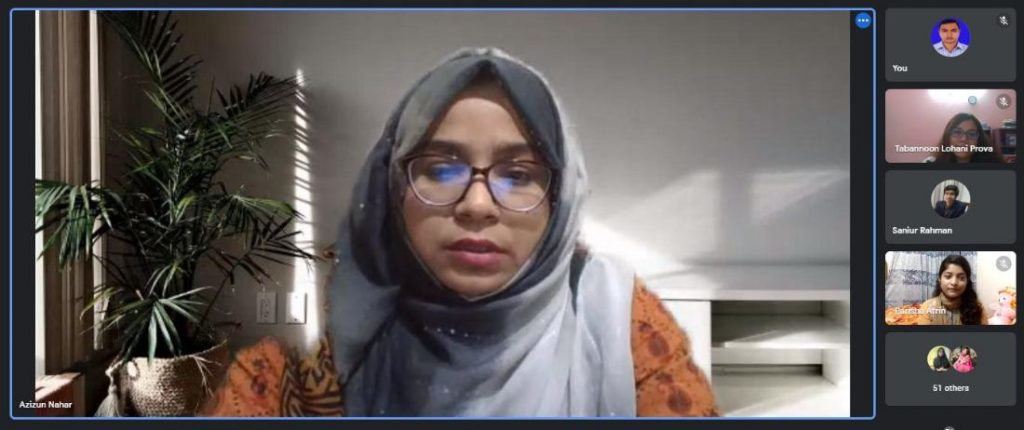 "Social Welfare Club" organized an event on 2nd August, 2021 titled "Fresher's Reception." The Chief Guest was Dr. Chowdhry Ishrak Ahmed Siddiky, Head of the Department of Law and Human Rights of University of Asia pacific.
The host formally started the event, and requested to the Chief Guest for saying something. He spoke about the prospects of joining this club as a  law student and to generate opportunities of learning by doing for the society.
Then, in this event a video documentary was shown about the previous some work of the Social welfare Club. The host introduced the Convener Ms. Azizun Nahar and requested to say something for the new comer. The conveyer of this club Ms. Azizun Nahar welcomed the new coming students and thanked the selfless works of the members. The work of founding members was congratulated and given inspiration to the fresher's.
Later the General Secretary and the representatives of three wings welcomed the student and stated how beneficent joining the club will be. The wings were Social Awareness Team, Mental Peace team and Blood Donation Team.
The ice breaking session with the fresher's was an amazing segment. Knowing the fresher's and about their experience on online class, their hobbies and why they chose to study law were also mesmerizing during the session.
The best segment was the fun riddles conducted in the session where everyone was able to participate. The fun session was ended by the speech of former members and how they built up this club from scratch. The effort given by the members to humanity was really astounding.
The fabulous gathering came to the last stage by an amazing recitation of poems by the students. The Vote of thanks was presented by the President Md. Esrafil of the Social Welfare Club. Following the address of it a video was shown which was made by the Social welfare club showing how we can be active during this pandemic.